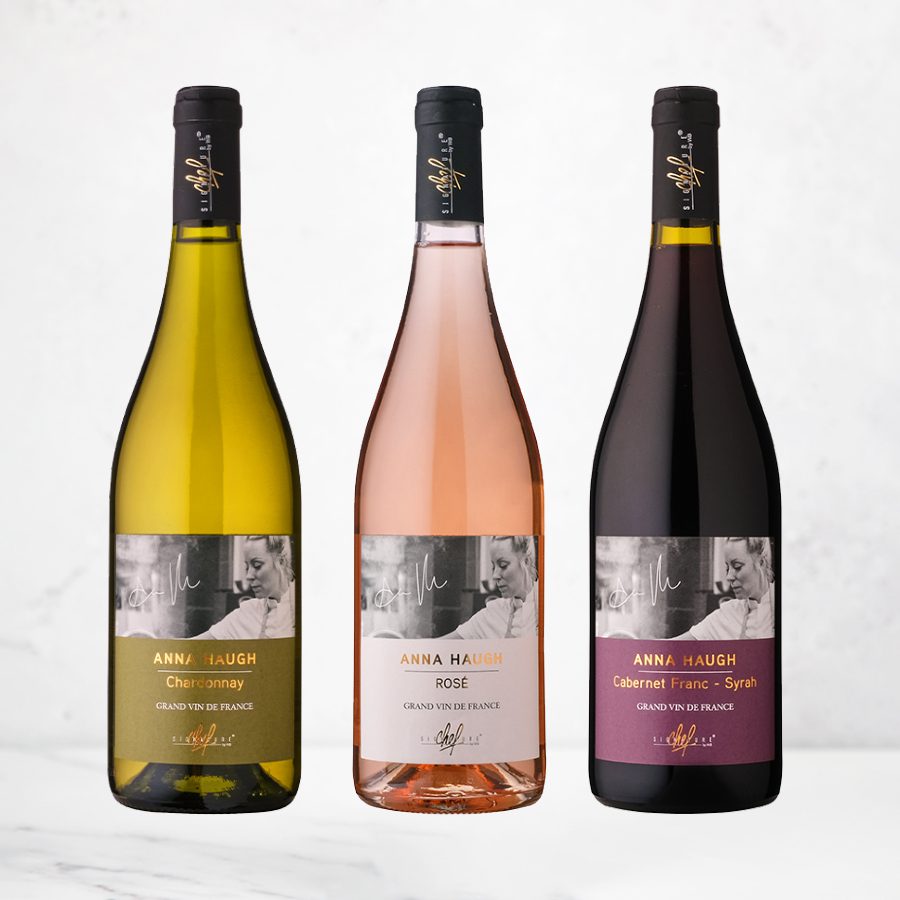 Anna Haugh Trio Bottle Pack
This trio box contains three bottles of the Signature wines by the Chef Anna Haugh: 1 x Cabernet-Franc Syrah, 1 x Chardonnay, and 1 x Rosé produced in the Languedoc region of France.
Each bottle of Signature Chef wine comes with a recipe created specifically by Chef Anna Haugh for each of the wines. The recipes can be viewed via a QR code on the bottle.