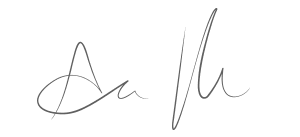 Anna Haugh is a restaurant owner, Head Chef, and a TV regular. She began her career in her home town of Dublin working in L'Ecrivain with Derry Clarke. Anna takes old Irish recipes and refines them, making the dishes more elegant but still with the heartbeat of Ireland.  Anna has worked on numerous television shows across British stations, she is the resident Chef on the breakfast show Morning Live, is a regular on Saturday Kitchen with Matt Tebbutt, and most recently has become a judge on Masterchef. Her next venture is creating Anna Haugh Wine.
She has worked with growers in the south of France to create elegant, expressive, and vibrant wines. Anna Haugh's white wine will be appreciated for its elegance, her red wine for its beautiful balance and her rosé for its freshness.
For each wine, Chef Anna Haugh has created a recipe specifically to match the blend. You can find the recipe on the QR code placed on back label of each bottle.